"Never doubt that a small group of thoughtful, committed people can change the world. Indeed, it is the only thing that ever has."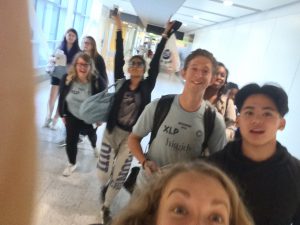 What seems fitting is the slogans that epitomise the two charities that have provided the Year 11 leavers' trip to Bulgaria. In a single context of volunteering within this country, the charities have achieved something incredible, simply by providing
'positive futures for young people'
and
'participation and transformation'
of students into adults. In summing up this week in Bulgaria the first thing to do is to cast my mind back to selection - about 9 months ago - where XLP worked with St Paul's Academy to select the students and assist in making their trip a reality. We have had several meetings - often related to teaching the students within the country and what to expect - but not to mention the countless fundraising
endeavours
to raise the money needed just for flights. Please see Alastair's and Eric's sponsored bike ride below:
The students were prepared for educational sessions at the kidergarten, meeting the orphans in the orphanage and helping the Roma community in the park. Yet I can only portray a snapshot of what was achieved by these outstanding young people from our school. I believe that their own student voices convey a more powerful message of what happened and show you that changing lives whilst improving their own range of attributes is possible within he confines of St Paul's Academy. Please read the Geography blog to see their own achievements:
Bulgaria – Day 1 – We are off!
Bulgaria Team – Monday
After:
Before: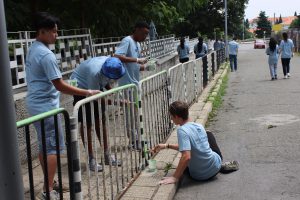 After:
Bulgaria Team – Tuesday
At the Youth Centre:
Bulgaria Team – Friday
These young people not only have an effect on their own moral, spiritual and social development through participating in this trip but transform the lives of others by displaying a usefulness in the world, especially to the lives of those less fortunate than themselves.
# Where's your next classroom?